Members of Scripture Union interacted with grade 7 learners for a few hours on Wednesday, Thursday and Friday last week. Important issues such as making right decisions and relationship issues were tackled. Learners bonded well with the members and leant valuable life lessons. The school thanks Scripture Union for their dedication.
A successful parent association meeting was held at school on Saturday 20 May. There was a good turnout of parents. Mr M Zulu, the chair of the association, addressed parents on many issues, in particular, the implication of unpaid debit orders to the school and to the parents. He urged parents to register learners timeously. Parents were reminded of jubilee Day on 3 June.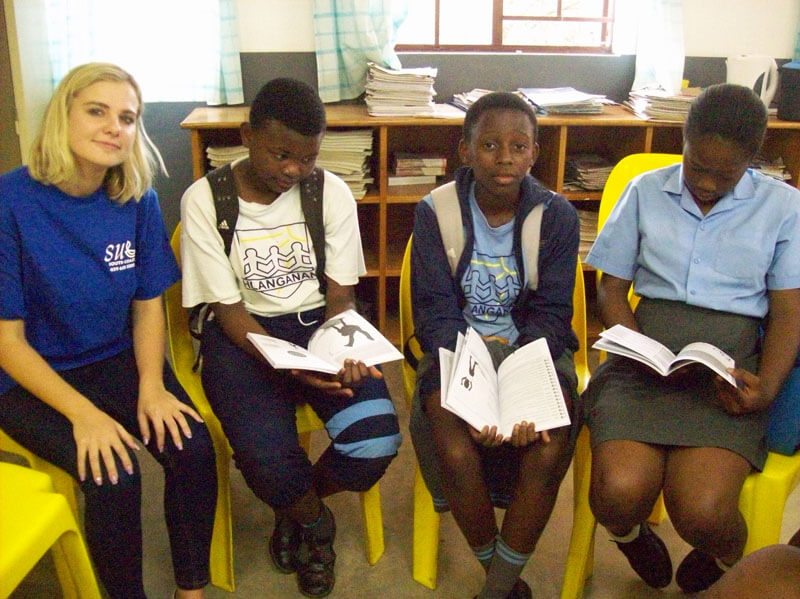 GRADE 7 AND 1 MEMBER OF SCRIPTURE UNION
FROM LEFT: Michelle Preez, Amahle Nzimande, Nompumelelo Majola and Yolanda Dlamini.