Jubilee day (June 3) is drawing close. A lot of preparation is underway. One of the games scheduled for the day is "Pin the tail". Zamekile Dlangamandla, a grade 7 learner, sketched and painted a life-like image of a donkey for the challenge.
The second volleyball tournament held on Saturday, 27 May, saw the school's U13 girls team, cruise to victory once again. Well – done to the team and to their coaches Mrs Precious Cele and Zamanyambose Mbasha.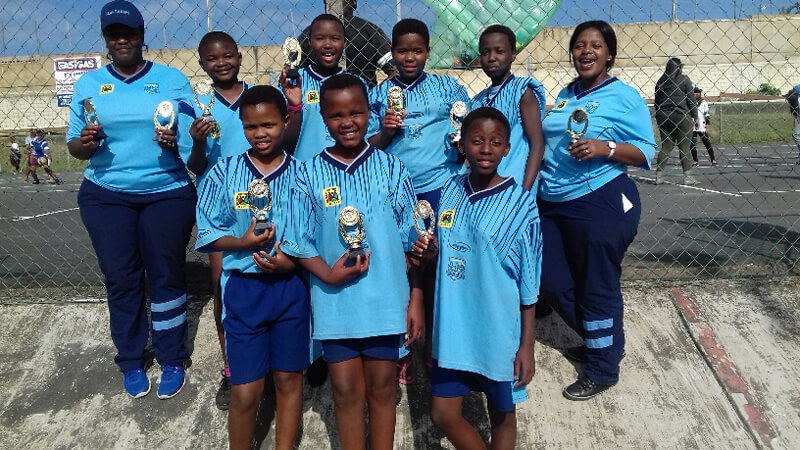 U13 Volleyball team
Back row from left to right: Mrs Zamanyambose Mbasha, Amahle Nzimande, Anelisa Mqadi, Luleka Nhleko, Aviwe Mpekwane and Mrs Precious Cele.
Front row from left: Thandiwe Konzapi, Amahle Cele and Nompumelelo Majola.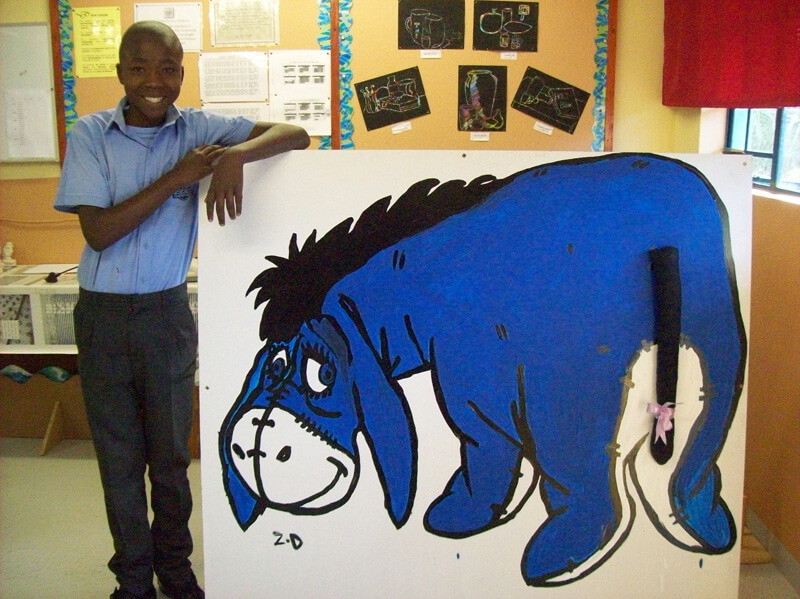 Zamekile Dlangamandla (with an image of a donkey)