The Principal, staff and learners welcome three new educators to the school: Mr Tshepo Olifant, Miss Ntombi Zulu, Miss Cristelle Pillay. Mr Tshepo Oliphant is the new Head of Department for the intermediate Phase, Miss Zulu is a new Grade 1 educator and Miss Cristelle Pillay will be the Grade 5 English educator. All three staff members are wished a long and pleasant stay.
Mr Wonderboy Luthuli has assumed the role of the head of Department for the Senior Phase.
Enrolments are still continuing. Parents please note that classes in grades 5,6 and 7 are full. There is limited space available in grade 4 classes. Foundation phase classes have available space.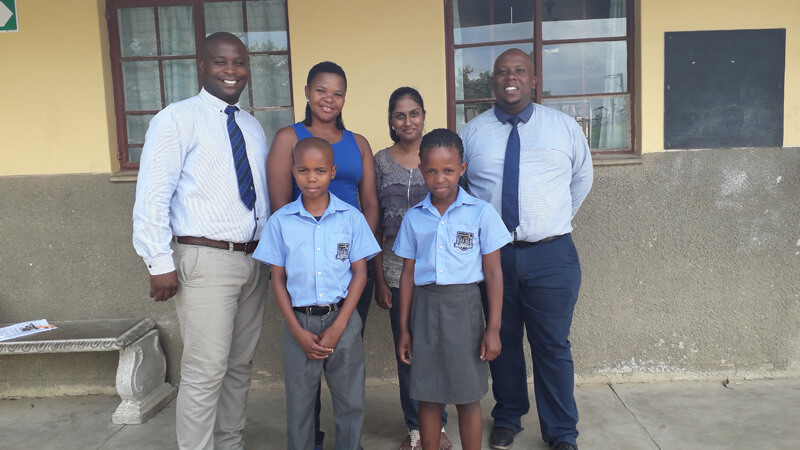 PHOTO
FROM BACK FROM LEFT: MR WONDERBOY, MISS NTOMBI ZULU, MISS CRESTELLE PILLAY AND MR TSHEPO OLIPHANT.
FRONT ROW FROM LEFT: NKILANA EZA AND VATSHA ODWA