Last week was a rather busy week. Bag painting was the focus. Shelly Beach Centre has embarked on a programme called ''we care" The focus is on our oceans.
Learners tackled the bags and the paints with great enthusiasm. The wide variety of colours amazed them and they enjoyed working with fabric paints for the first time. Creative Arts educators had their hands full. Many fine painted bags have found their way back to Shelly Centre.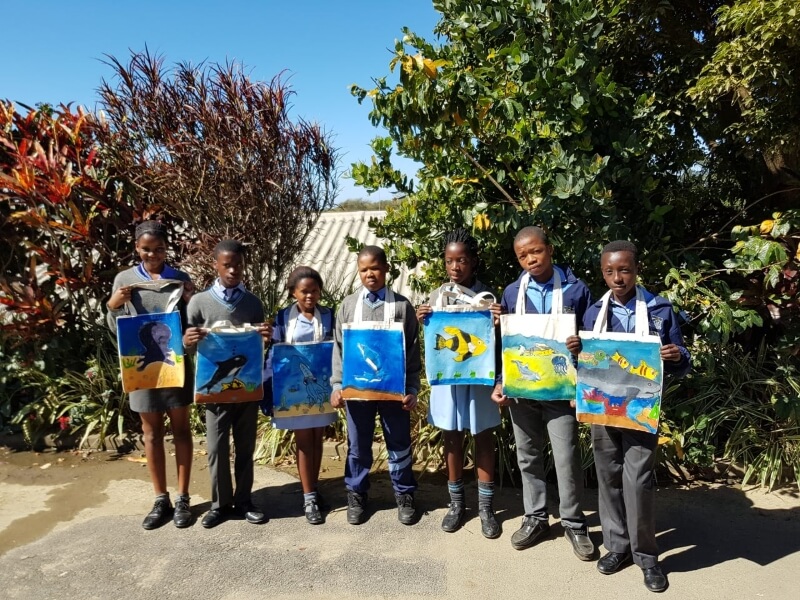 FROM LEFT: Okuhle Mzimdle, Sekhona Mbhele, Mbali Hintsa, Esethu Ngcobo, Yolanda Ngcabiya, Mhlonishwa  Ngwazi and Mthethi Nzama.