All grades in the school went on school outings on Friday 31 August. Learners were accompanied by the grade educators.
Grade R and 1 visited the Spur at Shelly Centre and thoroughly enjoyed the outing.
Grade 2s annual outing is to the Butterfly Valley. Learners were amazed at the colour and variety of the butterflies. Pure Venom was the venue for the Grade 3 excursion. Grade 4s visited Crockworld and were treated to a guided tour of the centre. They viewed the feeding of the crocodiles.
Grade 5s paid a visit to Ushaka Marine World. Grade 6s visited Skogheim and St Michaels Beach. Grade 7s visited Water Park at Wild Coast Sun.
The Shelly Centre Bag painting is almost cover. Learners had fun with the painting.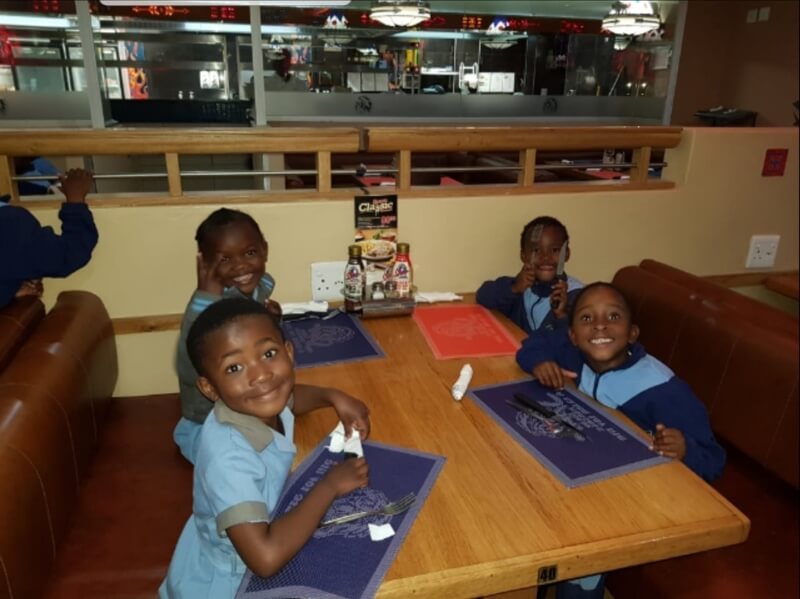 Grade R and 1s: Front left Okuhle Mbili, back left Lesogo Diya and front right Sphosethu Dladla and back right Khethelo Ndwalane.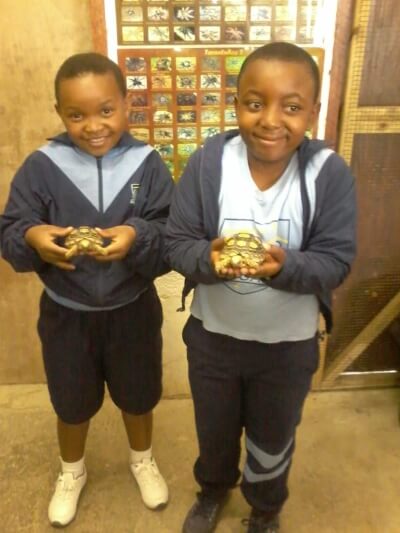 Grade 2s: from left Ayabonga Ndwalane and Lwazi Nyawose