Friday, 9 September was market day for grade 7 learners. There were 7 tables selling various food items Several competitions such as singing, modelling, go – cart races, scary room and games were well-supported by learners. All learners reported earning a profit from their projects.
Vuyo Gasa, a grade 7 learner who joined the School late in the year is now a Prefect in the school. He was given his prefect tie at assembly on Friday 9 September. The spellathon fundraiser has drawn to a close. The learners collecting the highest amounts received tablets at assembly on Friday September 9. Lehlohonolo Ngozi of grade 1B collected R720.00; Okhule Dlamini of grade 1 A collected R510.50, Andiswa Mchunu of Grade 5 collected R500.00.
Well done to these learners. Unfortunately many forms are still outstanding. Parents please note that this is the last week for handing in forms.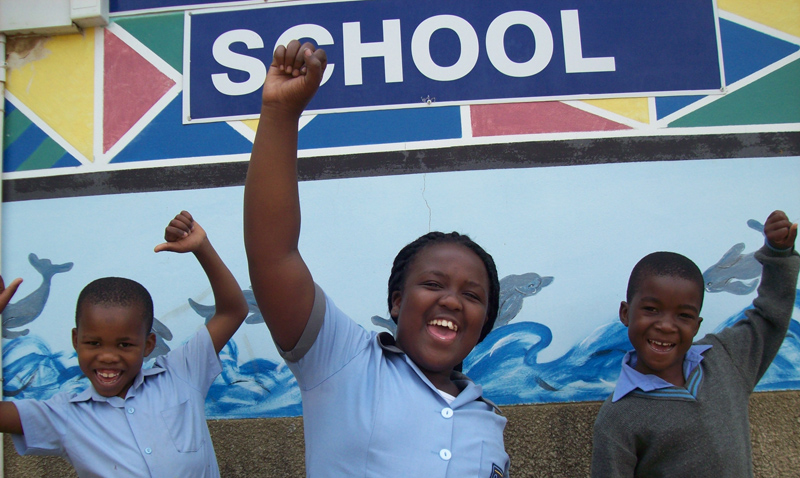 FROM LEFT: Lehlohonolo Ngozi, Andiswa Mchunu and Okhule Dlamini.
Congratulations to Thabile – She received a R250 Gift Voucher from SPAR