All classes went on excursions on Wednesday 31 August.
Grade R and 1 learners went to Spur at Shelly Centre.
Grade 2 visited Butterfly Valley at South Broom.
Grade 3 visited Pure venom.
Grade 4 visited Croc world at Scottsburg.
Grade 5 went to U-Shaka Marine World in Durban.
Grade 6 had a day out at South Beach (fun world) in Durban.
Grade 7 visited Skogheim, a local training centre.
All classes had an enjoyable and informative outing.
Friday 2 September was Sport's Day. The three Competing houses, Sharks, Whales and Dolphins were in High spirits and in challenging moods. At the end of the day, Sharks were victorious. They were followed by Dolphins and then by Whales. Prize giving will be done on Wednesday 7 September.
Grade 2s at butterfly Valley
From left to write: Onele Sikabeni, Akhona Ncwane, Johneter Fyne and Zizile Mkhungo.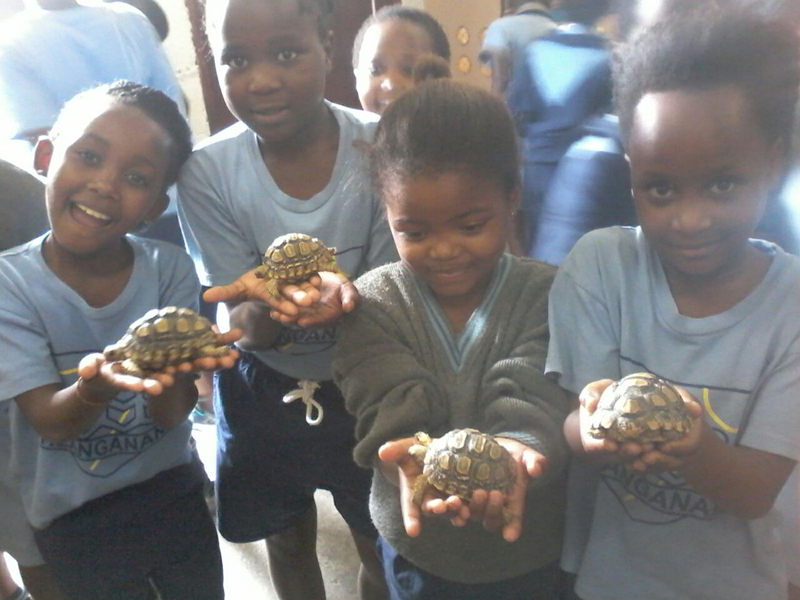 Grade 4 on Sport's Day running – relay
Front from left: Thabile Mkhize in red, Kamogelo Ntuli in black and Olwethu Khawula in blue.
Back row from left: Andiswa Ngwazi in red and Samkelisiwe Hlophe in black.