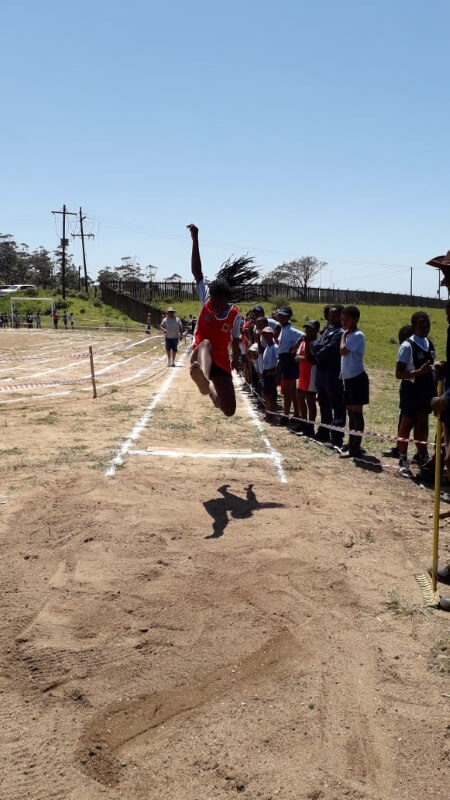 Friday 9 November was the school sports day.
The new sports field at the entrance to the school was the venue and it
proved to be more than adequate. Three houses competed. They were Sharks, Whales and Dolphins. The weather held out and learners had a fun day.
Sharks were victorious with 127 points, followed closely by Whales with 111 points. Dolphins scored 82 points. Medals were presented to winners who came first in the race.
PHOTO: Yolanda Ngcabiya Grade 7 learner caught doing long jump.