The Winter Games Day held at Port Shepstone Senior Primary on Saturday 12 May was a big success. Many primary schools participated. The school fielded teams in soccer, volleyball, and netball. The teams fared very well with many teams reaching the finals. There was no doubt that fun was the aim for the day and everyone agreed that fun reigned supreme.
Members of Scripture Union have completed their three day stay at the school. Learners enjoyed the different activities planned and executed by the team.
Parents, please be reminded of the meeting at school scheduled for Saturday 19 May. The second volleyball tournament takes place at Marburg Sports Complex on Saturday 19 May. Please be present to support our learners.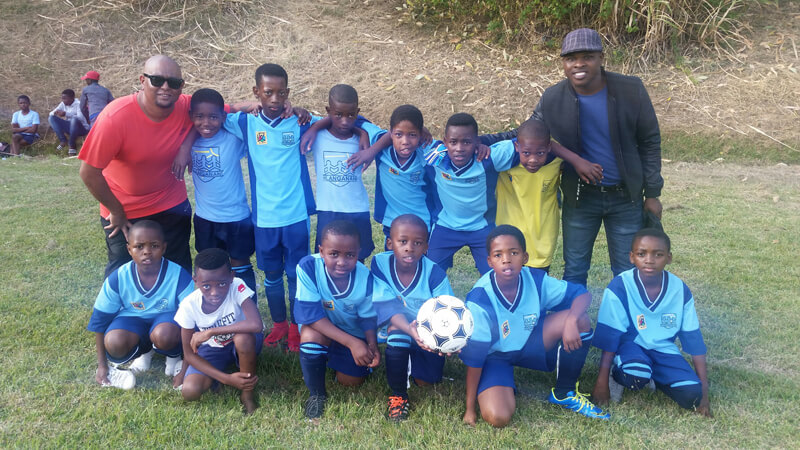 BACK, FROM LEFT:  Robert Langlois, Samkelo Gumede, Uyanda Doyisa, Andile Mncwabe, Lethithemba Mpisane, Ntando Chaba, Memelezi Zulu and Ntlahla Jolibayi (u 11-Coach).
FRONT, FROM LEFT: Samkelo Gwala, Olwethu Qwabe, Ntuthuko Miya, Luthando Mtolo, Tukulo Mzindle and Lwandile Nkosi.