The Principal, staff, learners and parents welcome Mrs Brenda Leonard as a grade one educator. She is wished a long and pleasant stay.
Grade 2 and 3 learners began their swimming programme on Tuesday 6 February. Grade R and 1 learners had their first swim on Friday 9 February. The rest of the school will begin their programme on Tuesday 13 February.
A short Valentines programme is planned for Wednesday 14 February. The programme will include a raffle, modelling and a poetry recital. Prizes will be awarded.
The first Emergency drill took place on Wednesday. It was executed well.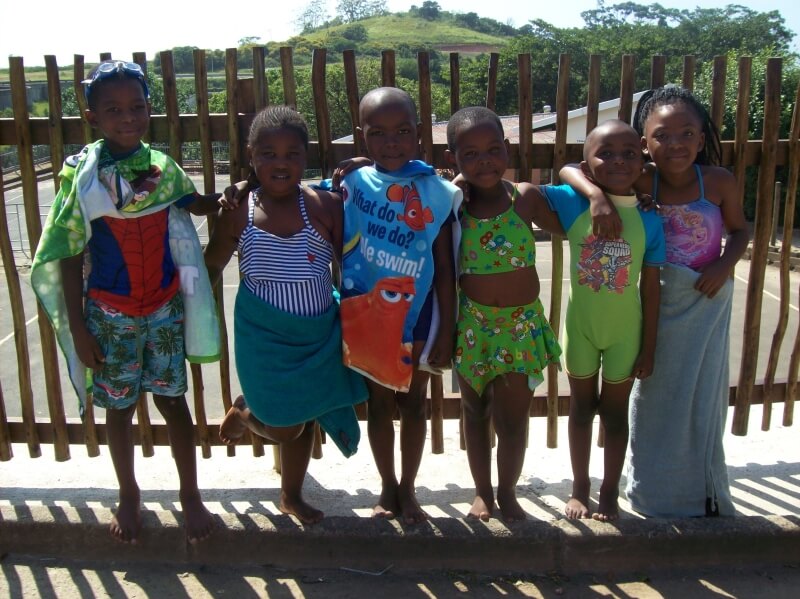 GRADE R AND ONE LEARNERS READY FOR THEIR SWIM
FROM LEFT TO RIGHT: Solwazi Lushaba 1A, Ongeziwe Madlebe R, Luyanda Mzobe 1B, Avela Khawula 1A, Lubanzi Hlophe R and Sphumelele Cele 1B